Annual Meeting & Awards
At the December Annual Meeting, members visit with fellow members in a festive atmosphere. Annual awards are announced, winners recognized and the incoming Board Members are seated and the budget is approved by a member vote. The evening also features a Silent Auction with the proceeds helping to offset and enhance Chamber programs.


2015 Business of the Year

Lewitz, Balosie, Wollack, Rayner & Giroux, CPAs
James Rayner, Joe Wollack, CPAs


2015 Non-Profit of the Year


Bikes for Kids
Dave Fowler, Director

2015 Volunteer of the Year


Lewis Davidson
Grossman Chevrolet/Nissan

2014 Business of the Year

Liberty Bank
Leslie McKillip, Vice President
Leigh-Bette Maynard, Vice President, Branch Manager
2014 Non-Profit of the Year
SARAH, Inc.
Pat Bourne, Executive Director
Jack Balch
2014 Volunteer of the Year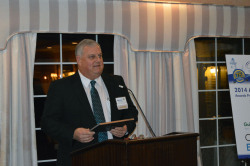 Mark Apelloff
Visiting Nurses of the Lower Valley
---
2013 Business of the Year
Saybrook Point Inn
Stephen Tagliatela, Innkeeper
2013 Non-Profit of the Year
Old Saybrook Historical Society
Marie McFarlin, President
2013 Volunteers of the Year
Bill and Rosemary McLauglin


2012 Business of the Year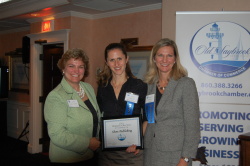 Shore Publishing
Lisa Miksis, Editor
2012 Non-Profit of the Year
Old Saybrook Youth & Family Services
Sam Barnes, Commissioner
Heather McNeil, Executive Director
2012 Rookie of the Year
Tom Salvo, Barnum Financial Group


2012 Volunteer of the Year
Rich Bachand, Tarlov Financial
Ambassador Chair


---
2011 Business of the Year
Penny Lane Pub
Bob Hansen, Owner


2011 Non-Profit of the Year
HOPE Partnership
Tony Lyons, Executive Director
2011 Volunteer of the Year
Gail Barber,
The Lighting Edge
Marc Wacker
Wacker Wealth Management
2011 Ambassador of the Year
Dianne Hunt-Mason, APRN